UPDATE: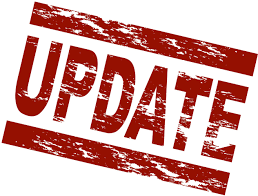 Investigators say the man shot by police in Outagamie County over the weekend wanted to be shot.
Authorities yesterday released more information about the shooting that sent 43-year-old Jakeus Meltz to the hospital. Police say Meltz was angry and talked about being shot by police a few hours before he ended-up in a standoff Sunday with officers in Little Chute.
Two Outagamie County deputies fired at Meltz after they say he went for his gun. Meltz is in the hospital in critical condition, the two deputies are on leave as investigators review the shooting.


An officer-involved shooting is under investigation in Outagamie County.
The Winnebago County Sheriff's Office is handling the investigation that left a Little Chute man in critical condition. Officials say Jakeus Meltz was involved in a domestic dispute yesterday and family members said he was carrying a gun. When police caught up with him last night, they say he was uncooperative and reached towards his waist area, prompting deputies to shoot and wound him.