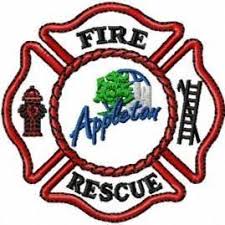 The Appleton firefighter who was shot and killed last week is being honored today.  Reports say Mitch Lundgaard will have a processional from Brettschneider-Trettin-Nickel Funeral Chapel to Appleton Alliance Church starting at one o'clock this afternoon. 
There will then be a visitation from three o'clock until 5:30 at the church.  Lundgaard was shot and killed last Wednesday while responding to a man who claimed to be having a medical emergency. 
UPDATE ON THE CASE : The suspect in the shooting that left an Appleton firefighter dead and police officer wounded was fresh out of jail on bond.  Prosecutors in Fond Du Lac County say the suspect, Ruben Houston, posted a 500 dollar bond on May 4th.  Eleven days later, police say he shot and killed Appleton Firefighter Mitch Lundgaard.  Houston was arrested for drug possession back in April, a judge lowered his bond from five thousand-dollars to 500 dollars earlier this month.  Houston died in the shooting last week in Appleton.