An accident resulted in a patrol car being struck at the scene. It was just before 7 on Thursday night the Barron County Sheriff's Department received a 911 call of a head-on crash on Hwy 8 between Poskin and Almena.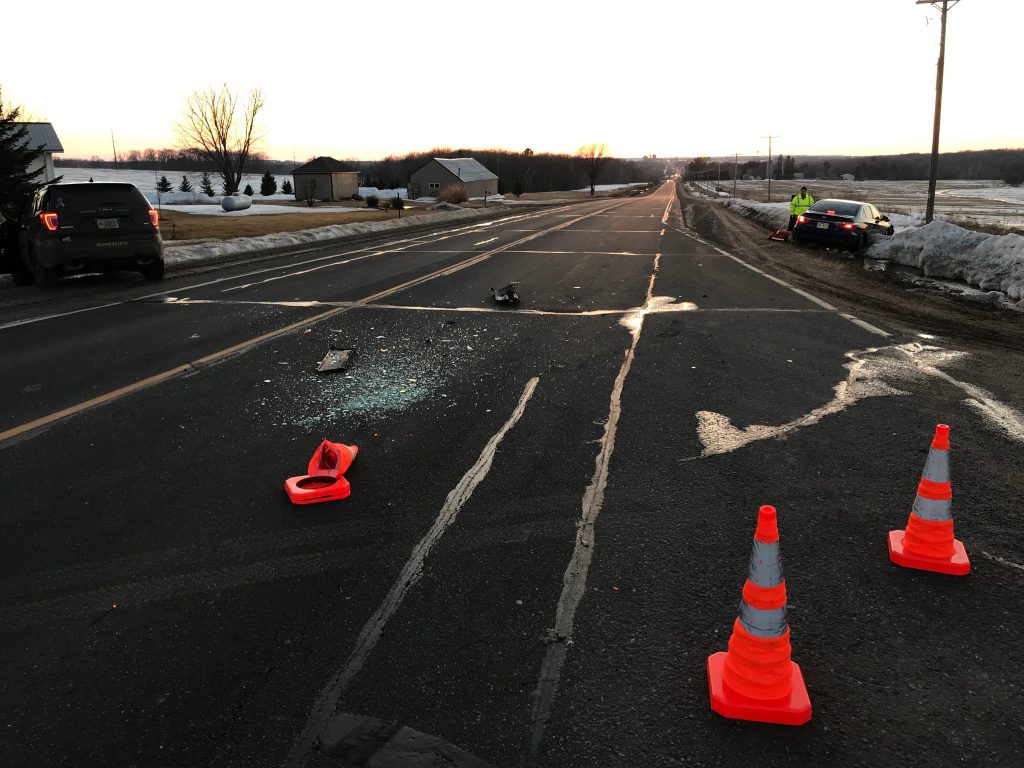 Initial investigation shows a vehicle pulled from the stop sign on 8th Street onto Hwy 8 into a path of a semi that was travelling east on Hwy 8. The driver of the car was extracted from the vehicle and flown out in serious condition. The driver of the semi was also transported to an area hospital with minor injuries.
While re-routing traffic at the scene of this crash, a vehicle struck a Barron County squad car. This accident was investigated by the Wisconsin State Patrol. The deputy was not in the car at the time of the crash and not injured. The driver of the other car that struck the county squad was transported to Mayo Hospital with minor injuries.