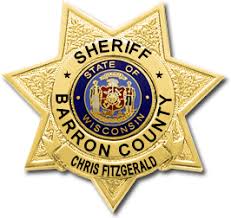 Investigators have received over a thousand tips and have thoroughly
investigated over 800 of them. We are using every resource available, and have conducted hundreds of interviews, multiple searches, and are using the technical and forensic expertise of our state and federal resources to locate the person or persons who committed this offense and to locate Jayme.
I want to reiterate to the public that I am committed to releasing accurate,
credible information in a timely fashion to the public. We know bringing Jayme home is your highest priority too. It's important to understand that our investigation progresses, we are constantly learning new information that guides our progress. This can cause some confusion when the information comes from an outside source. I am the only source of credible information related to this investigation and I will update the public each day, just as I have since this investigation began.
Lastly, we want to send our heartfelt thanks to the citizens of Barron
County for the outpouring of support and gratitude for those investigators
working so hard to bring Jayme home. It's been brought to my attention that we have received thank you cards from the community. I've directed those cards to be placed in the area that investigators pass through to grab food and pop when they have a few minutes in between covering leads, interviews, and analysis of an incredible amount of information. This way, I can ensure that those investigators working around the clock are sure to see them.
Every tip is important. The tip line is 1-855-744-3879.
Per Chris Fitzgerald, Barron County Sheriff