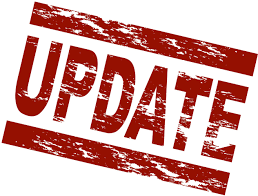 10.16.2018
A nationwide AMBER Alert is in effect as deputies search for a missing teenage girl after her parents were found dead inside their Barron home.  Officials say autopsies have been scheduled for 56-year-old James Closs and 46-year-old Denise Closs.  Authorities are continuing the death investigation, but the main focus is locating 13-year-old Jayme Closs, the couple's teen daughter-she is not considered a suspect in the deaths and they fear she may be in danger. You can fine more info and a picture on Jayme online at 715newsroom.com
10.15.208
A call for help leads to a missing person. 

That call came in to the Barron County Sheriffs Office this morning (Monday, October 15th) just before 1AM,  a subject asking for help at 1268 Hwy 8.
When deputies arrived on scene they found two deceased adults. A 13 year old female is missing from the house and is considered missing and endangered.

The juvenile is Jayme Closs, age 13, 5 feet tall, 100 pounds, green eyes and Blond or Strawberry hair. Anyone with information about her possible whereabouts or anyone that has contact with her is asked to contact the Barron County Sheriff's Department at 715-537-3106 immediately.