UPDATE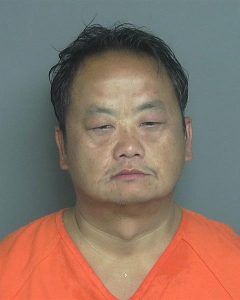 Authorities are releasing the name of the suspect found dead inside the BMO Harris Bank building on Water Street.  Police confirm 43-year-old Za Vue barricaded himself in a utility room in the building, then started a fire. He admitted to being on meth and preliminary autopsy results show he died from smoke inhalation.  Toxicology results are pending.
We now have details after Water Street was shut down most of the day yesterday. Eau Claire police say the suspect in the standoff was found dead inside the BMO Harris Bank building.
Police shut down Water Street yesterday morning to deal with a standoff and response teams used CS gas to try to get the suspect out peacefully.  A fire that was larger than anticipated drove officers out of the building for a time, but they reentered the building and found the suspect dead.